Jobs
07-Jan-2019 to 08-Mar-2019 (EST)

Orlando

Orlando, FL, USA

Full Time
VSC Fire & Security offers competitive pay based on skills and experience, an excellent benefits package, 401(k) with company match, paid time off and holidays.
---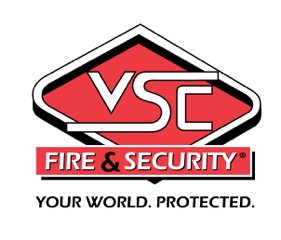 Our fast-growing fire sprinkler protection and life safety system company has a full-time career opportunity for a Fire Sprinkler Foreman in the Orlando District. With annual sales of more than $170 million, VSC Fire & Security, Inc. is growing rapidly and we are recruiting top fire protection and life safety talent to join our team.
Honesty, hard work, safety and quality workmanship provide the foundation for our five decades of success. Investment in and support of our more than 1000 employees, with more than 50 professionals who hold NICET 1 Certificates or above, are essential to our growth. The American Fire Sprinkler Association independently evaluated VSC Fire & Security, Inc. in key areas including quality of life and industry and community relations and as a result recognized as a Quality Contractor.
We are looking for a Fire Sprinkler Foreman with a proven track record in our industry. We recruit and retain top fire protection and life safety professionals by offering:
Competitive compensation commensurate with experience

Top-tier benefit package: medical, dental, vision insurance; Flexible Spending Account(s); life insurance and voluntary life insurance; short term and long term disability insurance; employee assistance program; 401(k) retirement plan with generous company match; and, paid holiday and vacation days

Ongoing NICET, NFPA, AFSA and AFAA professional development opportunities via our dedicated, on-site Corporate Training Facility with working models of fire protection and life safety equipment

A strong safety record including a dedicated Corporate Safety Manager and formal safety policies training programs

Cutting-edge technological expertise in fire protection and life safety solutions

A challenging work environment with endless opportunities

Relocation incentive (when appropriate)
VSC Fire & Security, Inc. provides fire sprinkler and fire alarm design, installation, service and repair for a wide variety of facilities including medical, retail, residential, schools, government, industrial, military and business settings.
The Fire Sprinkler Foreman:
Leads the fire sprinkler installation field labor team, generally the lead person of small installation team and at times will lead large jobs with multiple crews

Installs and tests fire suppression equipment in new or retro-fit construction projects

Executes fire sprinkler design plans

Communicates needed design change to fit actual site requirements

Manages materials delivered to site and for minor fabrication on job site

Uses hand tools, electrical, pneumatic and hydraulic power tools

Functions as VSC Fire & Security, Inc. representative on the job site

Works closely with owner or general contractor's representatives, other trades, and company field superintendent, design manager and purchasing agent to insure smooth installation process

Attends weekly General Contractor progress meetings as needed

Notes and documents change orders

Oversees work of apprentice(s) and helper(s) assigned to project as needed

Conducts weekly tool box safety meetings
The qualifications for the Fire Sprinkler Foreman position include:
Completion of approved Pipefitter Apprentice Program (Levels 1-4) with Journeyman certification or 5+ years Sprinkler Fitter experience under direct supervision of Foreman

Knowledge of pipefitting, plumbing regulations and fire protection codes

Valid state driver's license with acceptable driving record to be approved to drive company vehicle

First Aid certification

Commitment and responsibility to lead team and achieve personal and team work goals

Leadership skills, including ability to communicate, address personnel issues and make fair decisions related to project demands, customer service and employee assignments

To watch a brief video related to the many career opportunities with VSC Fire & Security and to hear from some of our current employees, please click here.

VSC Fire & Security, Inc. is a drug free workplace. We are an Equal Opportunity Employer.

We look forward to hearing from you!

www.vscfs.com